On Site Support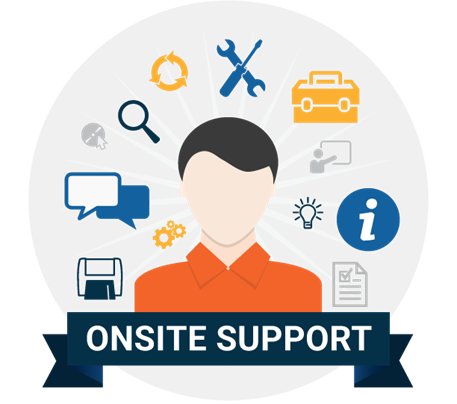 On Site Support
Our technicians can come to your business and get things back up and running fast!
Computers and Technology are essential in today's world. Individuals and companies alike need fast, reliable service. This is where Nerd Systems stands apart from other companies. We not only offer a full range of IT solutions for both your home and business needs, but our highly trained staff can do so in the comfort and convenience of your residential or business location. We offer professional, quality service at reasonable rates.
Nerd Systems has been helping the Houston Metro area since 2000. Whether your problem is small or large, trust our highly trained staff to fix your issues promptly and professionally.
Service Offerings
Here is just a partial list of the service offerings that we can offer your business. Please contact us if you don't see the service offering listed below to inquire if we are able to assist you in any information technology area that you are needing assistance in. If we are not able to help you with a service offering, we will gladly refer you to one of your partner companies to assist you!
LAN and WAN networks (Design | Configuration)
Microsoft Windows Server 2003 | 2008 | 2012 | 2016 | 2019
Desktop & Server Virtualization
Cloud Computing | Virtual Desktop Computing
Virtualization Management
Live Help Desk Support
Disaster Prevention and Recovery Planning
Terminal Services | Remote Services
Network Security
Server Migrations
Server Installation
Remote Managed Services
Virtual Private Networking (VPN)
Router Security Installation
Android Services & Support
iPhone Services & Support
Wireless Secure Networking
Peer-to-Peer Networking
Microsoft Office Troubleshooting
E-Mail Troubleshooting
Computer Repair
Windows Deployment
Software Upgrades
Desktop & Server Upgrades
Virus | Spyware | Adware | Malware Removal
Patch | Firmware Upgrades